Island House Press is based in Toronto, Canada. Its co-owners, Terrance Quinn (PhD, MSc, BSc) and John Benton (MA, B.Ed, BA) have introduced a fusion of journalistic and scholarly writing to its publications that not only appeals to a wide audience without implying simplification, but also encourages scholars at all levels to work gradually toward the distant goal of "reading on the level of the times." These publications envision a time when ecologies are cared for, and when economies, cultures and education promote leisure and human creativity with fresh solutions to concrete problems. Its signature titles, Journeyism: A Handbook for Future Academics (2022) and Economics Actually: Today and Tomorrow. Sustainable and Inclusive – Second Edition (2023) each introduce a new standard model for the academy and the economy, respectively.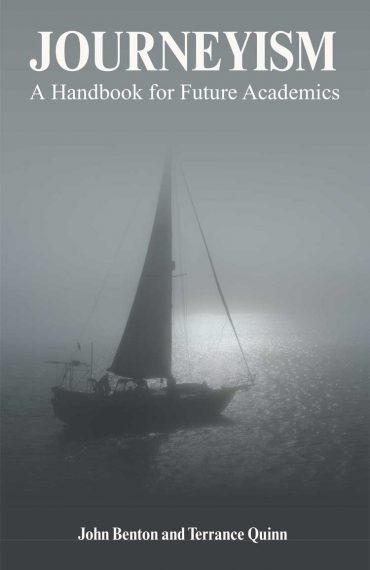 FEATURED TITLE
Journeyism: A Handbook for Future Academics
With many seemingly hopeless and discouraging challenges during these times, Journeyism reaches out with optimism and encouragement. This book reveals how academic institutions can create sustainable conditions for human dignity for everyone in the long-term. How can something so remote as sustainable conditions for human dignity be possible? There exists a concrete way in which academic communities worldwide can collaborate effectively with each other to meet all manner of practical and cultural needs in every neighbourhood, town, and city.

Any academic seriously concerned with our global future will find in Journeyism the seeds of the needed foundations to move forward in a progressive manner.