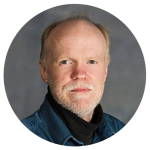 Quinn was born in Montréal (b. 1962). During his undergraduate studies in mathematics, he was inspired by, among others, Emil Stamm (University of Toronto), a teacher and mentor. Quinn completed his undergraduate studies at Dalhousie University, Halifax (1987, Sir William Young Gold Medal for Mathematics).
Quinn's MSc (1988, advisor Ian Putnam) and PhD (1992, advisor Heydar Radjavi) were in operator theory (an area of mathematics that emerged from quantum mechanics). Quinn's three post-doctoral years were at Trinity College Dublin (1992-93) and then University College Cork (1993-1995). A formative experience was a year-long seminar (1992-1993) in group structure of gauge theories, given by Lochlainn O'Raifeartaigh (b. 1933 – d. 2000) at the Institute for Advanced Studies in Dublin.
Later, as a faculty member (USA, 1995ff), Quinn published in mathematics, applications of mathematics and mathematics pedagogy. Increasingly drawing on and being helped by the works of Bernard Lonergan (b. 1904 – d.1984) and Philip McShane (b. 1932 – d. 2020), his publications shifted to philosophy of science, foundations, and economics.
Much of Quinn's work is now toward understanding and promoting Lonergan's three major achievements: "generalized empirical method"; "functional specialization"; and Lonergan's discovery of the science of economics.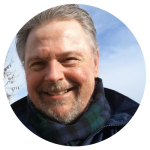 John Benton was born in Toronto (b. 1951). His formative years as a professional focused on the importance of language began with employment in both print and broadcast media (1970-1973). He obtained a BA in English Literature (1977), and an actor's apprenticeship with Canada's Stratford Festival (1980).
Since then, Benton's life in philosophy and teaching Humanities has been influenced by Bernard Lonergan's (b. 1904, d. 1984) leading ideas in generalized empirical method, functional collaboration, and economics. Along the way, he acquired a BEd/OTC (1992), HSp English (1997) and MA (2003), and taught English, Dramatic Arts and Philosophy from 1992 to 2012.
Mentored by Philip McShane (b. 1932, d. 2020), Benton introduced a principle of integration into the broad field of language studies (Shaping the Future of Language Studies, 2008). Upon his retirement from public education, he collaborated with Terrance Quinn to found Bent On Futurology, a website platform from which to introduce young scholars and scientists to foundations for future global stewardship, with a new standard model for the world's economy (Economics Actually – Today and Tomorrow, Sustainable and Inclusive, 2019), and the academy, (Journeyism – A Handbook for Future Academics, 2022).
Benton engages in international outreach to graduate university students.